Coming in October!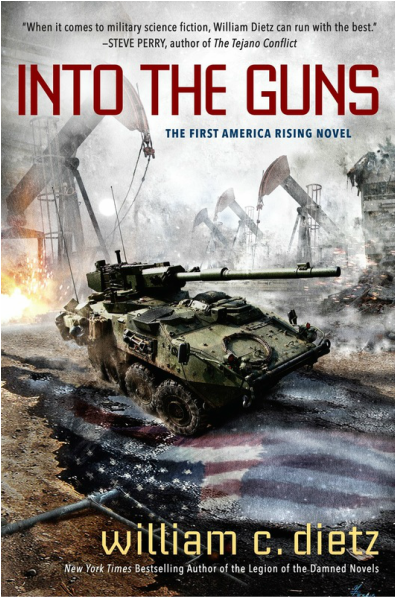 From the New York Times bestselling author of The Legion of the Damned Novels and The Mutant Files comes the first novel in a post-apocalyptic military science fiction series about America rising from the ashes of a global catastrophe...

On May Day, 2018, sixty meteors entered Earth's atmosphere and exploded around the globe with a force greater than a nuclear blast. Earthquakes and tsunamis followed. Then China attacked Europe, Asia, and the United States in the belief the disaster was an act of war.

Washington D.C. was a casualty of the meteor onslaught that decimated the nation's leadership and left the surviving elements of the armed forces to try and restore order as American society fell apart.

As refugees battle the military over scarce resources, a group of people representing what remains of the corporate infrastructure attempts to remake the country as a free market state, which they call The New Confederacy.

Fighting to preserve America, and all that it once was, is a President no one ever cast a vote for--and an army officer named Captain Robin Macintyre. Together with patriots of every stripe they battle to bring America back from the ashes.



---